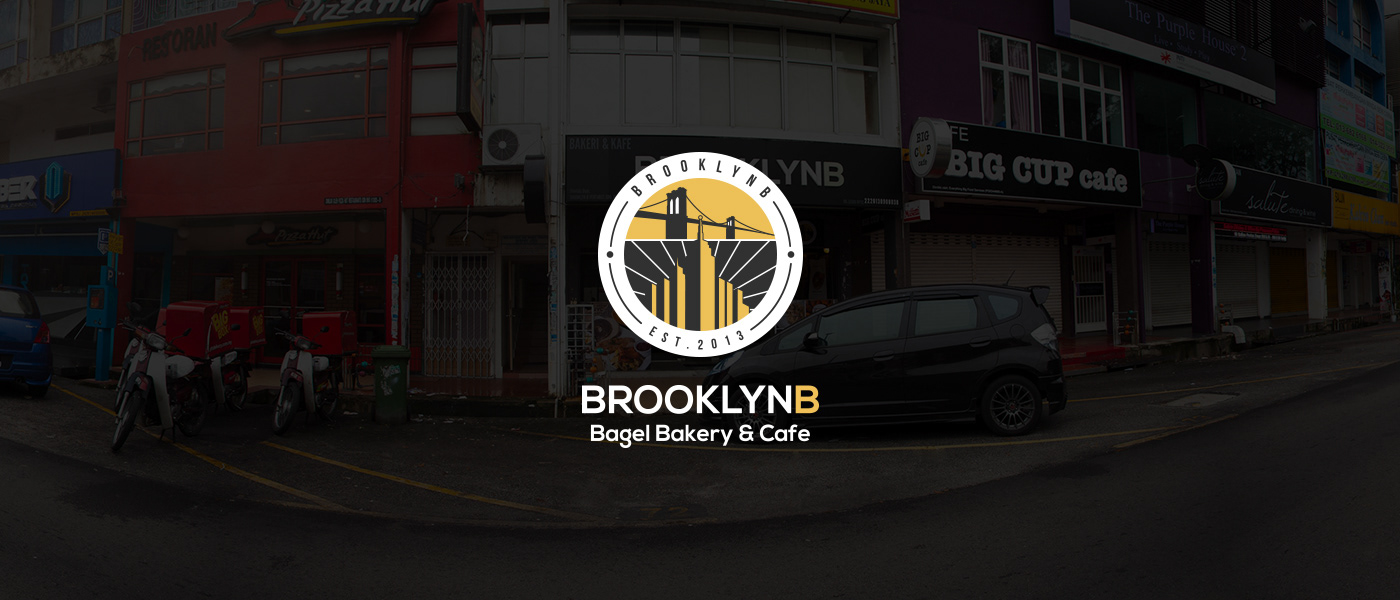 BROOKLYNB Bagel Bakery & Cafe
Logo & identity created for a cafe/bakery in Subang Jaya, Selangor, Malaysia.
--------------
Brief summary of Brand
BROOKLYNB proudly makes authentic New York style bagels locally from scratch. Bagels are ring shaped bread made from yeasted dough which are boiled and baked.They are crunchy and shiny on the outside yet are chewy and dense on the inside. Bagels can be found in many European and North American cities and are a very popular breakfast food.
We serve 12 different varieties of bagels which include poppy seed, garlic, apple cinnamon, chocolate, and sesame seed just to name a few. We are constantly working on developing new types of bagels and bagelwich combinations while still striving to stay true to what our fans love about BROOKLYNB bagels.
--------------
Brief summary of Project
The cafe/bakery needed an American image. They wanted to communicate to their customers that they bake authentic New York style bagels in Malaysia locally all from scratch while also serving other types of western food and drinks. Brooklyn was a core reference for the brand as they wanted an urban feel to the cafe yet retained a flexible direction towards the cuisine.
Final logo with refinement and colour

Early logo design concepts in B+W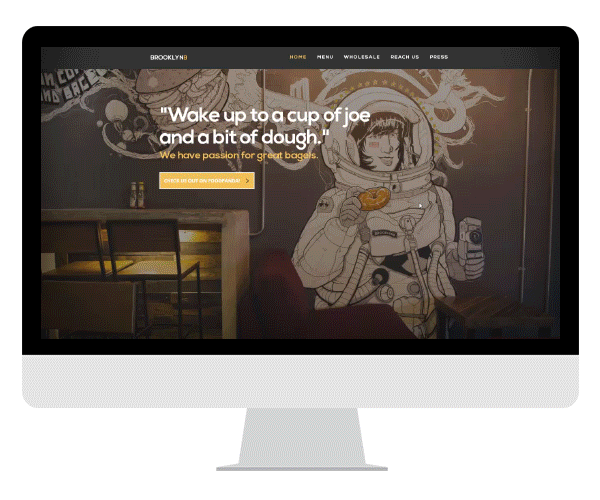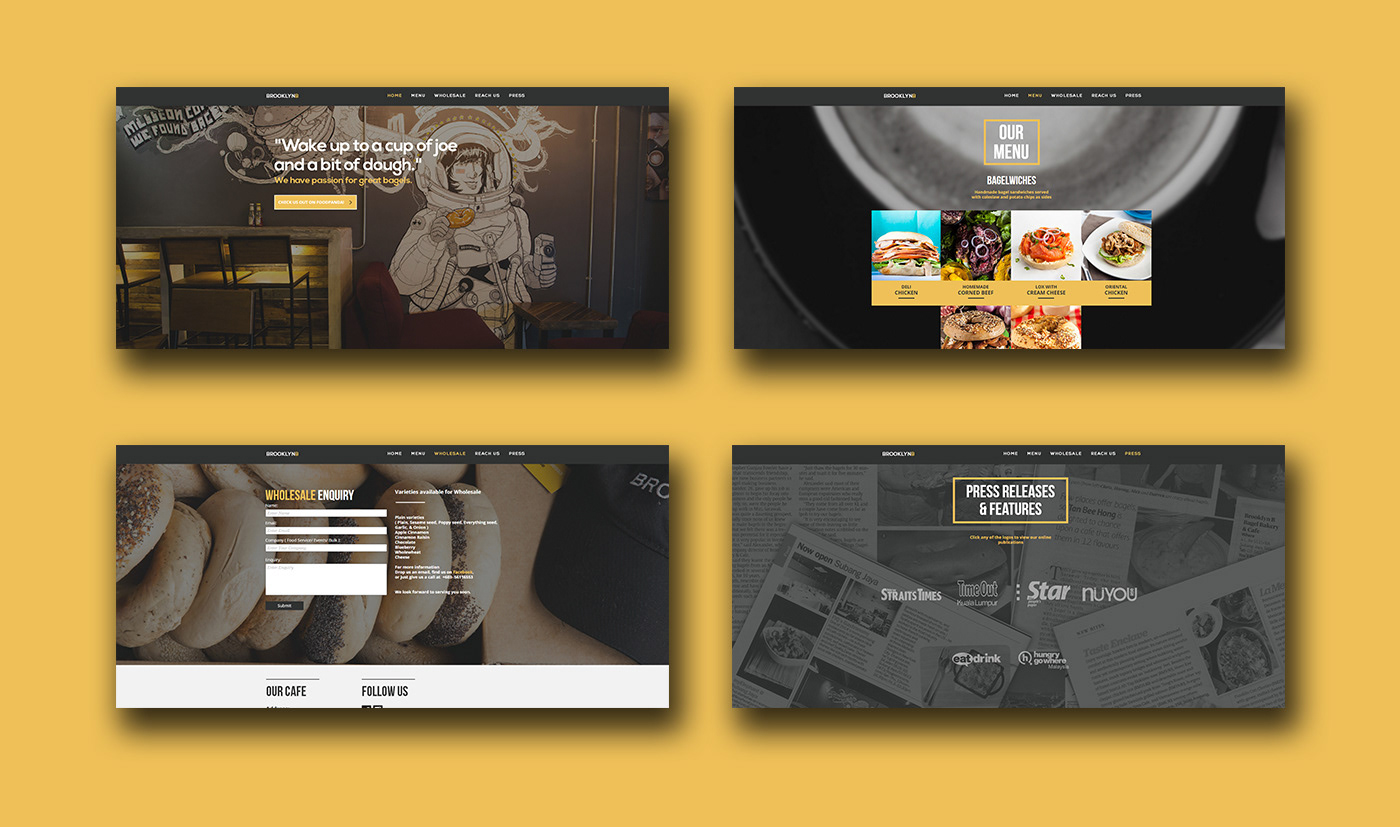 I
magery & General Photography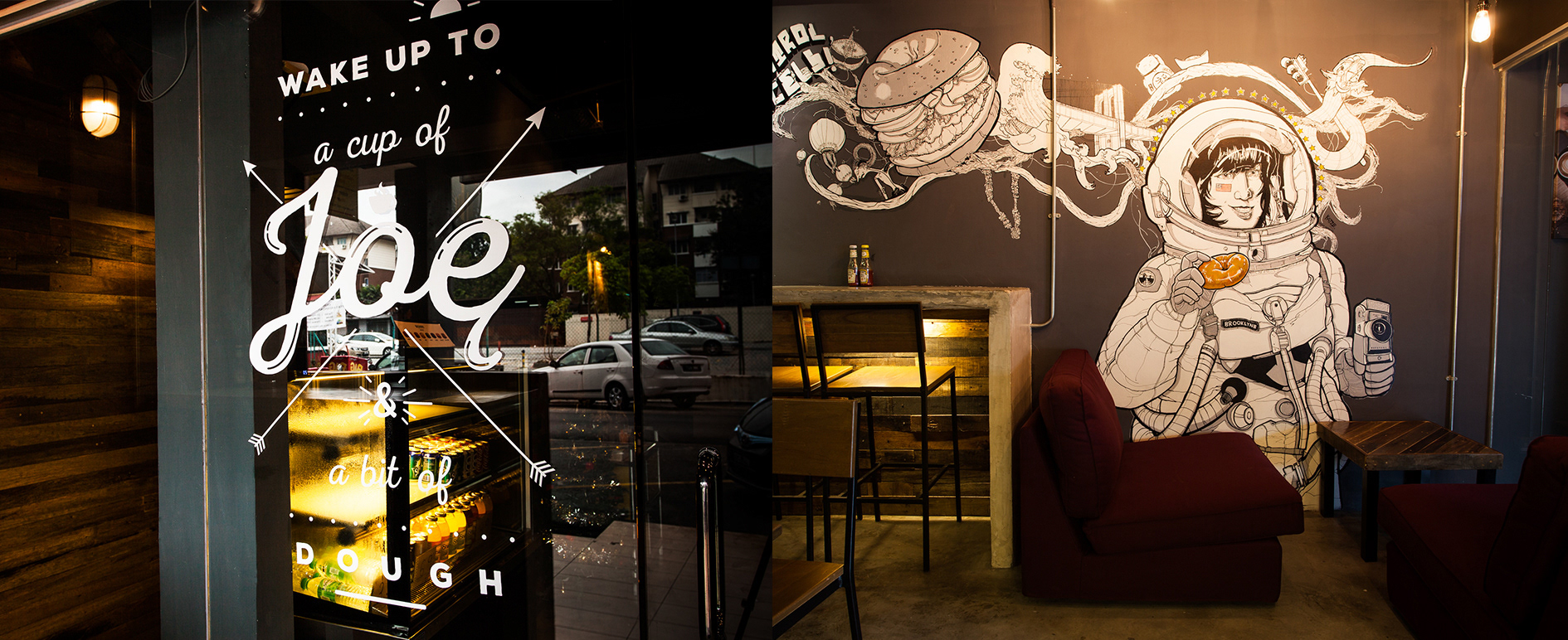 Client: BROOKLYNB Bagel Bakery & Cafe
Photography / Branding / Web Development / Art Direction